Our New Warrior Mindset Coaching and Mentorship Program Will Set Your Kids On The Right Path
Pay one lifetime access fee today and become a founding member!
Invest in any program and become a contributor to our 1 for 1 Stronger Than Drugs Scholarship Program. With each purchase you will help pay for a child's coaching course. This is where our hearts are! Act now!
At Point MMA, we're founded on the belief that everything starts with a proper mindset. Life is a daily battle of self-doubt, negative self-talk, choices, and consequences for every action. With the proper mindset, you'll be able to traverse that battleground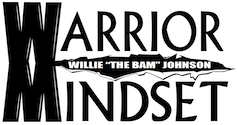 confidently and find success in everything you do.
Our Warrior Mindset Coaching & Mentorship program helps kids and adults alike across Columbia, Baltimore City, Glen Burnie, and the entire DMV area grow into leaders in the community.
Just fill out the short form on your screen to learn more today!
The Mind Is A Terrible Thing to Waste
At Point MMA, all of our programs are centered around your mindset being the priority. We will lead you through the simplest and most effective concepts and muscle memory skills to develop fortitude and strength to keep you going in all situations. You'll have a safe, fun, high energy, motivational experience and walk away with tools you can use right away.
But the Warrior Mindset is not something you can just achieve in one session. We work with kids to get their own LLC, teach the basics of entrepreneurship, and walk each step of the way to show how this helps you become more employable and have a more solid foundation. With all of this knowledge, you're also able to be a leader to your peers in your own community.
With Point MMA in Columbia, our Warrior Mindset Coaching helps you and your kids:
Prioritize the proper mindset in all you do
Learn valuable entrepreneurial skills
Start a career path with purpose
Prepare for College Applications & Courses
Become a leader in your community
Helping The DMV Community Find The Warrior's Mindset
We all have to face adversity in our lives at one time or another - but it can be easier with the right mindset. With our Warrior Mindset Coaching & Mentorship, we are dedicated to helping kids and their parents in Columbia develop leadership and business skills designed to lay a strong foundation to build a community on top of.
Just fill out the short form on your screen to see how you can get started at Point MMA today!